Our Ethics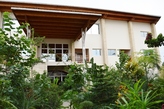 The reason for being of our hotels is part of the sustainable tourist development dynamics in Madagascar, associated with the LE RELAIS innovative approach spirit.
A swimming pool is under consideration to be a public servant in 2016 !
Our Hotel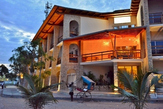 Nous vous ferons découvrir l'authenticité dans la cité du Soleil avec un accueil chaleureux de nos équipes, un cadre agréable et écologique.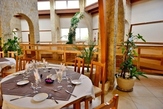 La description de l'hôtel MORINGA Tuléar